On this Fifth Episode of The BusinessWise TV Show host Arte Maren interviews Entrepreneur Ben Kugler about his views of how his staff have always been his most valuable resource, and how that applies to his Sales Team.
On this episode of BusinessWise host Arte Maren interviews entrepreneur Ben Kugler who discusses how he emphasizes the value and importance of his staff and some key guidelines he has used over the years in choosing the right staff, based on the Hubbard Management System.


Ben Kugler
Founder and CEO of The Life Coaching Institute
Accomplishments and Achievements:
Since graduating from the University of Illinois he has owned and operated several companies – the largest having over 1,400 employees. When he worked for New York Life he was the first agent with no prior insurance experience in its 149 year history to earn the highest sales award in his first year. Throughout his business career he has raised hundreds of thousands of dollars for worthy causes and continues to serve on the Board of Directors of a number of non–profit organizations that annually help thousands of young people lead better lives.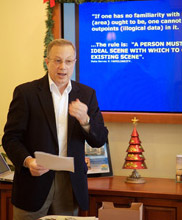 In the last ten years he has been a speaker and consultant in the areas of business and family. Among his most cherished accomplishments are having a large fa mily with his wife Judy; consisting of seven children, five daughters– in–law, and eleven grand children. He's very proud of the fact that all of his children lead very productive lives and are all contributing in different ways to make the world a better place to live.
As a result of the above experience and being a post graduate student "in the philosophy of life", he has compiled and edited 3 derivative books: The Natural Laws of Parenting, Parenting Essentials, and How to Handle Difficult Situations with your Ch ild. A fourth co-authored book, 50 Secrets that Guarantee How to Get a Job – for Young Adults is being released this fall. The book he is currently working on, What's Your True Measure of Success is a must read for those who really want to know what their true level of success is. This is not some theety–weety analysis, but a hard hitting, direct to the point evaluation of your real worth. It's real because it is based upon the value you place on what is truly important in your life. His greatest desire is to see millions of people find and achieve their true measure of success in life.
Life Coaching Institute Testimonials
"This workshop has done more for me as far as getting a perspective on my life and what it means to be successful then anything else I've done so far." – BR
"I got it! Find, Achieve, Succeed. And I must use the tools to achieve what I want." – JD
"This was a great workshop! And a real validation of myself and what I'm mostly doing right. I realized I'm not doing enough in the planning area to make my goals happen. But I will!" – EJ
"This was fantastic. I realized that I have been living some goals that were not mine and had given up on goals that I really wanted. It's real to me that following the Game of Life Checklist is going to change my life." – SA
"Thank you for reminding me of the responsibility I have in my relationships. I forgot how to communicate and I have been validating the negative side of my relationship! I know there is work to do together, but there is definitely work to do with myself. It is hard to face responsibility. I am usually good at it, but I needed reminding. Thank you for waking me up!" – JP