On this third episode of The BusinessWise TV Show, host Arte Maren Interviews Executive Training Expert and Seminarist, and Founder of MGE Management Experts, Luis Colon.
On this episode of BusinessWise TV, host Arte Maren interviews Management Expert Luis Colon concerning how he has used the Hubbard Management System to build a huge client base of medical professionals who he trains and consults in the same techniques he has used to grow his own business.
Mr. Luis A. Colón,
Chairman/President MGE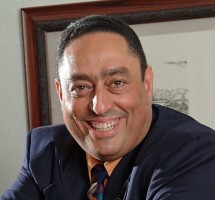 Luis A. Colón is Chairman and President of MGE Management Experts a nationwide leader amongst executive training and seminar firms. MGE Management Experts' clients are typically professionals (doctors, lawyers, accountants and CEOs). Mr. Colón is listed in the Who's Who of American Business.
Mr. Colón began his career as a professional management trainer after his service as a member of our armed forces during the Vietnam War Era. After many years in the consulting and training field on his own and as a member of two other firms, he joined the MGE Management Experts team in 1991 and shortly thereafter became a partner. In 1997 he became the Chairman and President. Under his leadership, MGE has had an increase of well over 300% in its client base, income and delivery, with only a 10% increase in the number of staff.
As a seminar speaker, Mr. Colón's dynamic and information-packed delivery is fascinating and entertaining, yet down to earth. It has an enormous impact on business owners, professionals and employees alike making him one of the most sought after speakers in his industry today. Over the course of his career as a public speaker and management trainer, Mr. Colón has helped several thousand business owners, CEO's, executives and professionals to increase business efficiency, income, and organization. His genuine care for others and ability as an organizer and communicator makes him a natural when looking for someone with the ability to pick apart a confusing or difficult situation and make sense of it. In addition to his business contacts, religious leaders, political consultants, and leaders in the field of social reform have sought Mr. Colón out for advice.
Social reform and issues relating to our well being as a nation are also important to Mr. Colón. As such, he has been called upon as a fundraiser and organizer for various organizations, specifically ones dealing with issues relating to children, criminal reform and education.
Additional honors include:
The Presidents Award from an international human rights organization.

An advisory board membership from The Hubbard College of Administration.
Mr. Colón splits time between homes in Fairfax, VA and Clearwater, FL. He lives with his wife of 31 years, Judy, and has four children and five grandchildren.