On this 7th Episode of BusinessWise TV, host Arte Maren interviews sales expert Patrick Valtin about the Emotional Tone Scale and how it can be utilized to dramatically increase ones ability to sell.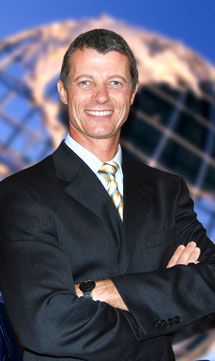 Patrick V. Valtin
President of M2 Tech, Public Speaker, Writer, Management Coach/Trainer
Mr. Valtin has extensive experience on an international basis in the fields of management consulting and training. His specialties as a consultant extend from recruitment to sales and sales management, leadership, organization and corporate strategy.
His professional experience with US and European corporations in addition to his early background as a salesman (started at the age of 15) gave him a strong taste for down-to-earth management principles which can be applied by pragmatic business owners around the world.
Mr. Valtin has traveled in more than 30 countries over the last 22 years and has trained more than 75,000 people in the areas of sales, marketing, Human Resources Development, organization and leadership. His customers and seminar attendees have come from all industries, from growing businesses to multinational corporations.

Professionals having attended Patrick's seminars include representatives of Re-Max, Century 21, Motorola, AIG, American Hospital Supply, Travenol, Unilever, EDF, GDF, France Telecom, ATT Canon, Assurance Generale, Zurich Insurance, Lendl, Coffee Lavazza, BMW, Renault, Peugeot, Mercedes, Toyota, Ford, Applix, Postcardmania, etc.
With a MBA from USC in 1982 (Master of international Business Studies), he also graduated from the "Hubbard Organization Executive Course" in 1992, a specialized course for consulting business owners and executives of small-to-medium sized companies. The Hubbard Management Technology is used by 185,000 companies and has received worldwide recognition as a unique, practical management system for those who thrive to succeed.
Mr. Valtin is still Chairman of U-Man Belgium, one of the biggest consulting & training firms in Europe. He is the former President of The Hubbard Management Consultants Association in Europe, as well as a founding member of the Advisory Board for the Hubbard College of Administration, International (Los Angeles).
Mr. Valtin is the author of the NO-FAIL-HIRING™ System, a practical method of recruiting. He is also the author of the NEW ERA SELLING™ System, a down-to-earth method that can help boost any sales activity. He has written books and developed diagnostic tools on the following subjects:
Personal Sales efficiency

Audit of the sales force

Recruitment/pre-selection of candidates

Personal Performance evaluation

Personal Productivity

Company's strategy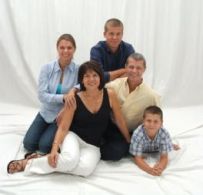 Patrick Valtin currently lives in Clearwater, Florida with his lovely wife Chantal, and their three children: Anne Caroline, Steve and Nathan.
Anne just graduated from her International Management studies at St Petersburg College. She also works as an office manager in my different companies – what a treat to have my daughter work with me! And on top of that, she is very talented… and loves to kick her dad's butt!
Steve is an amazing guy who just loves to help people. Last year Steve spent one month in China, helping as a volunteer minister. He became an expert in helping people with assists, a very effective system of reducing any kind of trauma – physical and/or emotional. Steve is now also working in the family business and is becoming an expert in Website development. Steve is the web master in our company and in our special PR projects.
Nathan is in 6th grade at Clearwater Academy International. He is a passionate dirtbike rider and has also hunted down – so far, 4 deer in the Cross City woods (north east Florida).